LedOnRail signal is the first universal intelligent LED railway signal system. It combines low-energy LEDs with software to control light flux and modular design to fit all railway systems worldwide.
Context
Railway operators must maintain thousands of signal lights across vast distances. Conventional bulb lamps are inefficient and require maintenance every 180 days. LEDs offer low power and long life, but technical challenges have prevented their use as railway signals.
Problem
LED luminosity and color is not constant, but degrades over time and changes in extreme temperatures, creating safety hazards.
LEDs are hard to integrate with telematics systems, often requiring extensive rewiring.
Existing LEDs cannot imitate the safety shut-off function of a burnt filament bulb.
Each country has different technical standards and physical infrastructure.
Solution
High density centered light source with only two high-powered LEDs with five colors (red, yellow, green, blue and lunar white).
LedOnRail imitates burnt bulb safety-shut off.
LedOnRail uses sensors and software to monitor light flux and adjust current to ensure constant luminosity and color in all conditions.
Adjustable software parameters can meet all national safety requirements, and a modular enclosure can fit all physical infrastructure.
Components are easily adapted for specific customer requirements.
Product
Two sizes: mast (200mm) and dwarf (160mm). Other sizes are possible.
Two components: controller unit and lens unit.
High density centered light source with only two high-powered LEDs

 

with five colors (red, yellow, green, blue and lunar white).
Photo sensors to monitor luminosity.
Two microprocessors with proprietary software and algorithms, working 2-from-2, control luminosity and ensure constant safe operation.
Highly precise inner and outer lenses, with only few microns deviation. Vertical and horizontal angles between ±1.5° and ±4°.
Minimized phantom effect (20 candela).
Internal transformer for increased electromagnetic protection.
Lifespan over 155,000 hours (18 years).
Modes: day and night, constant and flashing.
Temp. -60° to +65°, humidity 0%-100%.
Protection class IP65.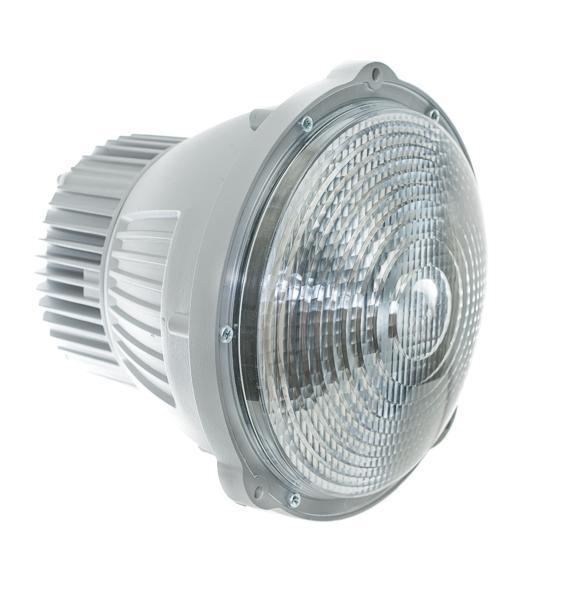 Costs savings
Energy savings
Ledonrail signal reduces the cost of electricity in the daytime operation by approximately 38%, when changing railway signal with 15 W incandescent lamps, and by approximately 63% when replacing railway signal with 25 W incandescent bulbs.
Maintenance
Ledonrail signal reduces disturbance of operations caused by periodical maintenance of signals.
Adaptability
Direct replacement
Railway signals from LedOnRail, provide a direct replacement of tube-based railway signals in the existing railway automation systems with a life cycle 17 to 20 years.
Usability in different countries
The design and lighting parameters of LED signals are easily adapted to the requirements of railway companies of different countries and can be upgraded to interact with the latest digital railway automation systems
Safety
Two independent microprocessors monitor all components and each other. Commands must be verified by both. Failure of one or both will result in a safe non-return state and shutdown, simulating a blown filament bulb.
According to the functional safety, the railway LED signals correspond to the class SIL-4 established by the European Union standard.
Company
LedOnRail Oy is a Finnish technology innovator with offices in Helsinki and St. Petersburg. Its team includes skilled railway technology engineers.
Contact us
LedOnRail Oy
Hermannin rantatie 2 B, 3rd floor
00580 Helsinki
Finland